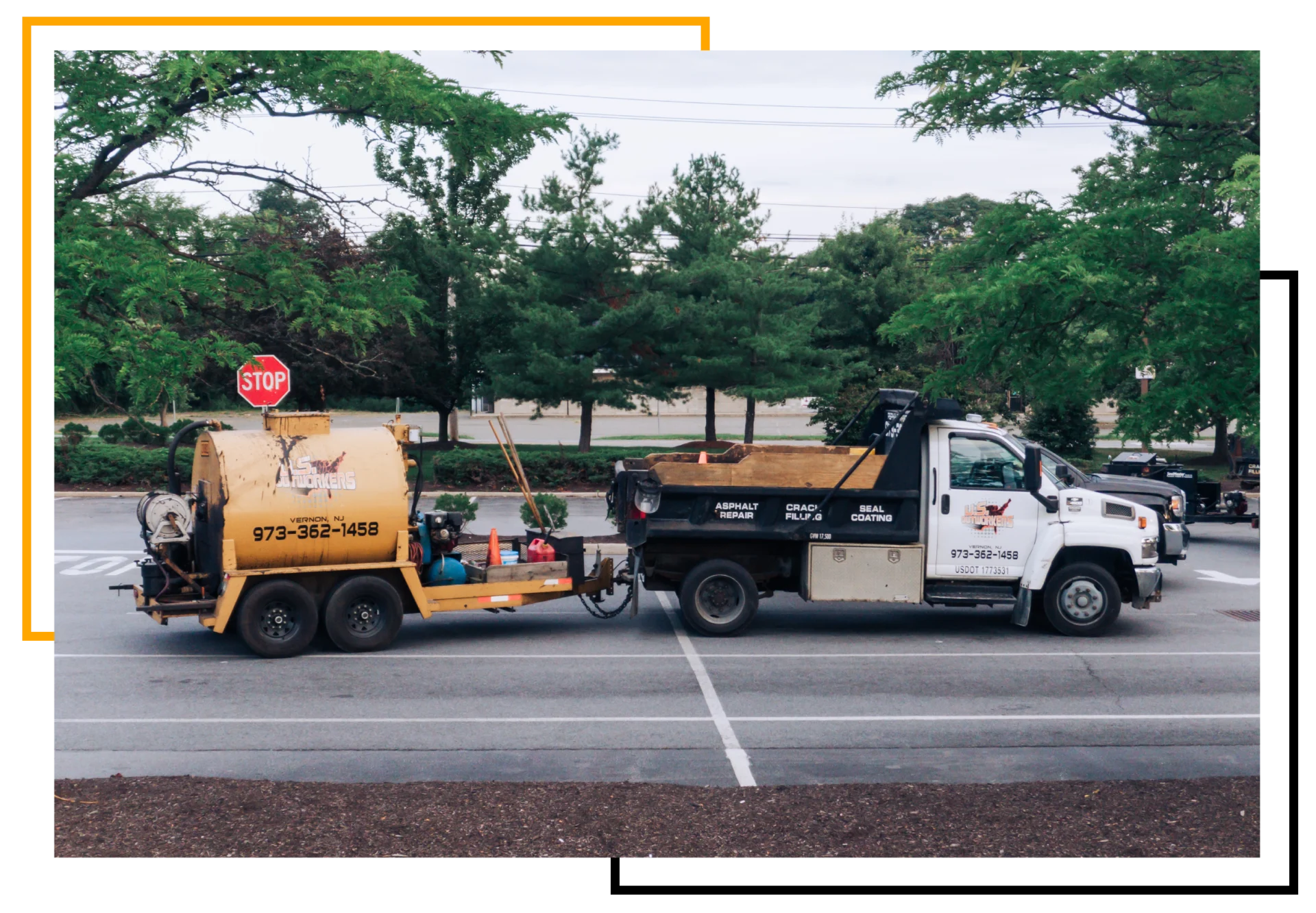 A Reliable Provider of Asphalt Paving Solutions
When it comes to asphalt maintenance and repairs, you can trust the professionals of U.S. Outworkers. We provide clients in New Jersey and New York with the following services:
Pavements need to be maintained. Enhance your curb appeal and improve your parking lot's longevity by instituting a pavement management plan with U.S. Outworkers.
Our goal is to protect your property's pavement from the effects that weather, traffic wear and tear, and time have on it. We'll ensure you choose the right paving method to help you save money and protect your investment.
One of the main reasons for pavement failure is the fact that the natural cracks that occur over time are never crack sealed.
Exposing open cracks in the pavement allows moisture to seep in and penetrate the underlying layers of your parking lot, causing sinkage, movement, and the softening of base layers.
Let U.S. Outworkers help you avoid these all-too-common scenarios. We'll partner with you to slow the rate of parking lot deterioration.
Prolonging the life of your asphalt surfaces is achievable with scheduled asphalt maintenance. Sealcoating can rejuvenate the appearance and provide an attractive black surface that is ideal for painting lines and other markers.
Conducting this process every 2–3 years will increase the longevity of your asphalt by protecting it from avoidable harsh conditions.
Protect your asphalt from the sun, harsh winters, and the harmful effects of chemical spills from oil and gasoline. Crack sealing and sealcoating your parking lot locks out avoidable damage and keeps value locked in.
Expert maintenance requires on-target assessments of surface conditions and a prompt response so that minor problems do not become major ones.
Attention to detail reduces surface aging and results in substantial cost savings over the life of any pavement structure. Additionally, deteriorated areas may require complete removal and replacement for an effective repair.
Also known as catch basins, storm drains are wonderful parking lot tools that collect excess runoff from rain, snow, and other elements that impact our facilities.
While storm drains provide these benefits, they bear the brutality of moisture and vehicle damage. Over time, these elements create the need for their interior walls and/or asphalt/concrete surroundings to be repaired.
To hold on to the benefits that basins provide, early detection is key and can eliminate extensive costs in repair. The necessary repairs and maintenance must be performed to salvage their integrity.
Customers always appreciate a well-designed and well-marked parking system. It gives them confidence knowing that the proper entrance and exit routes and drive aisles are wide enough to avoid any accidents.
Restriping is an essential part of maintaining your existing parking lot's layout.
We provide on-time response services for snow events anytime and anywhere. Our crews will keep your property safely running and help you manage the storm.
In addition to clearing your parking, we can treat your walkways and ramps to ensure the safety of property visitors.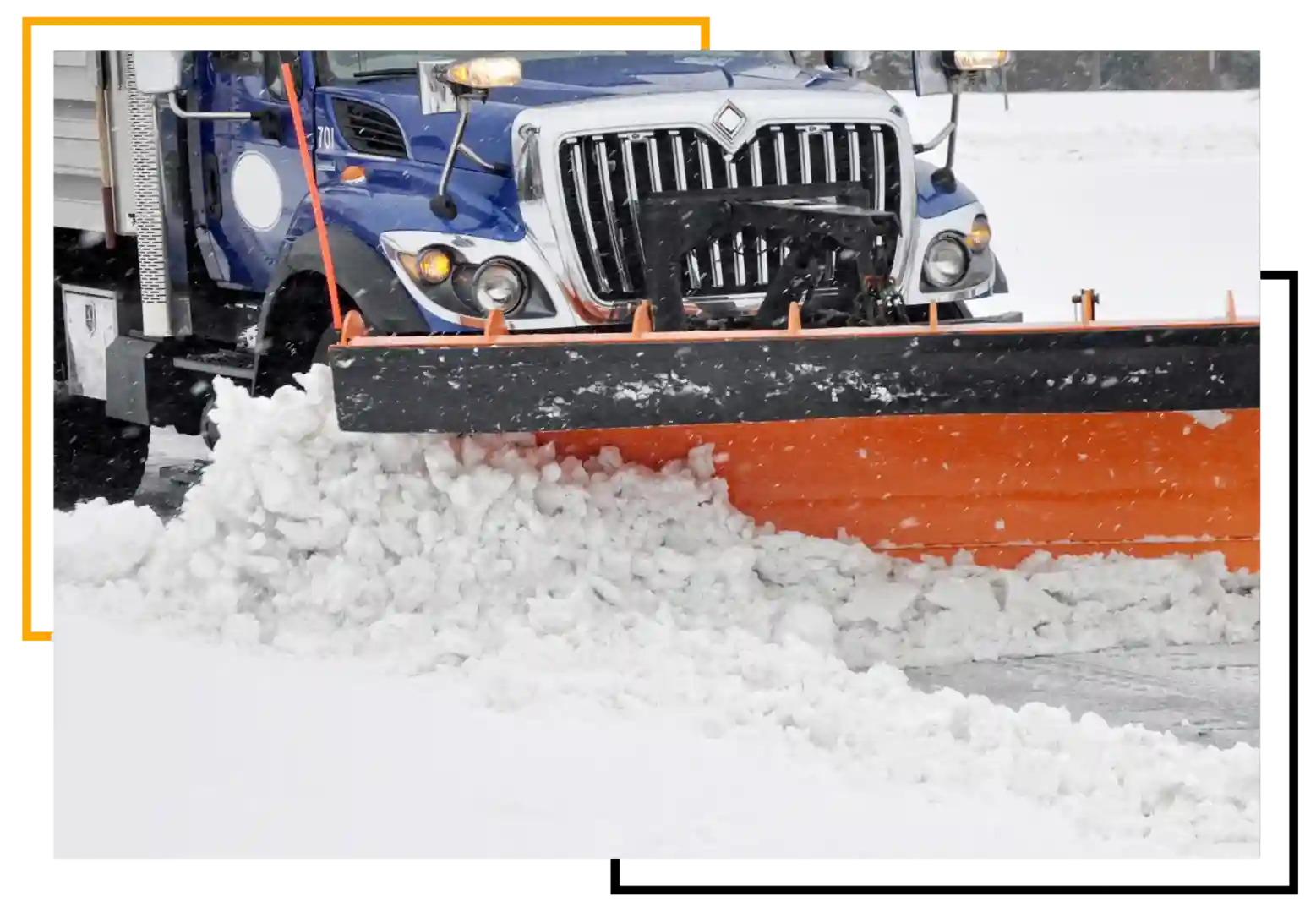 If you have any questions about our services, don't hesitate to contact us.